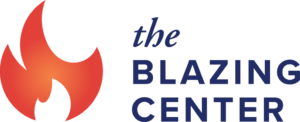 A Journey Through the Book of Acts
Will God ever ask you to do something you are not able to do on your own? All the time. Why?
God wants us to acknowledge the power source that he has put inside of every believer. When we lean on our own ability, we are limited. But if we learn to access the blazing center within, God is able to accomplish "exceeding more than we could ever ask or think" through our lives and in our churches. It is our conscious dependence upon the Holy Spirit that transforms us, prepares us, and mobilizes us to be the hands and feet of Jesus on earth.
As Covenant people, we affirm a conscious dependence on the Holy Spirit. In 2020, along with the whole denomination, we are committed to taking time to focus our attention on the mission that Jesus gave us and the power source he has provided for us to accomplish it.
Clairemont Covenant will be joining the rest of the ECC denomination by spending the six weeks after Easter reading and studying the Book of Acts. The Sermons will be based in Acts, small groups will discuss what they are learning from their reading and there will be an opportunity to join together in virtual corporate prayer.
This experience went on the calendar before anyone was using the word pandemic. Current social distancing regulations have made us re-vamp some of our plans, but we feel passionately that this experience is more timely than we could have ever anticipated!
The Denomination produced books that contain the book of Acts broken down into 25 daily readings with space for reflection. It will be a little bit harder to distribute the books but we have a couple of options.
You can contact us and we will either deliver or mail it to you.
As stated, it is just the book of Acts. If you don't have the "special" book you can still participate. Scroll down and download a bookmark that has the reading plan.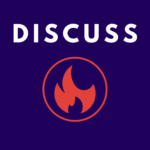 We had a big plan for starting new small groups for this, but have scratched that in light of social distancing regulations. Existing small groups will be using the "Blazing Center" curriculum. Contact the church office if you'd like to participate with one of the groups mentioned below.
Monday Nights – Young Adults Friday Mornings – Women's Group
Tuesday Nights – Men's Group Sunday Mornings – Adult Group (after the worship service)
Wednesday Nights – Women's Group
We are confident that as we spend time studying the work of the Holy Spirit in the Early Church we as a church are going to start noticing more the work of the Holy Spirit in our lives, community and world. We want to be available, ready and listening. We will be hosting a weekly virtual time of prayer to pray for our church and our world.