Baja Bound began in 1993 when a group of friends in San Diego had a vision to change lives on both sides of the border. Over the years Baja Bound has worked in the Tijuana, Tecate, and Ensenada areas.

In 2004 they became aware of the dramatic needs of the immigrant communities traveling north to work in the agricultural fields of Baja. They stumbled across a magnificent plan to build an incredible home quickly and affordably; the rest is history. They now center the majority of our activities in the Ensenada area.
Clairemont Covenant Church is heading south of the border!
February 16-19, 2018
We will be building a 16 x 20 foot, insulated home on a concrete slab for a family in need.

Our food and lodging will be provided for by Baja Bound.

We will also have the opportunity to work with a local church that is active in the Ensenada community.

So really there is something for everyone…all ages!

This is a mission trip and retreat all rolled into one!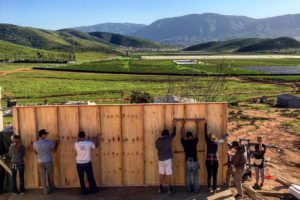 The Details:
Baja Bound provides all the construction material and equipment needed to complete the home.

They also have staff onsite to direct the project.
The cost for participants is $58/person per night.

This includes lodging and meals.

We would love to have participants come for the whole time, but if there were time constraints it is possible to come for just part of the time.

All ages and walks of life are invited to join us! You do not have to be a skilled carpenter…you just need a servant's heart!

The Baja Bound House –

Groups stay at the Baja Bound Beach House. The home is located within a gate-guarded community and is steps away from the beautiful Punta Banda beach. This allows our groups time for debriefing, relaxing and team building.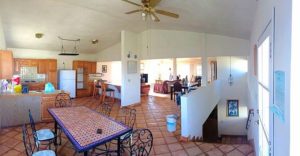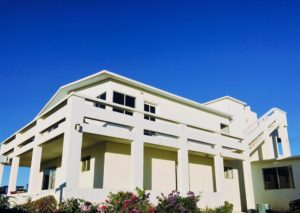 If you are interested in participating please follow this link to fill in the Interest Form
For more information: Baja Bound Website