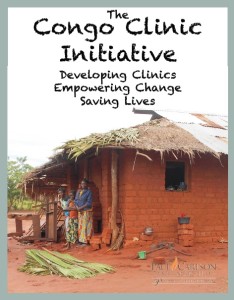 The Paul Carlson Partnership has a 50-year history in Congo. In November of 1964, Covenant missionary Dr. Paul Carlson was martyred in Congo by Simba rebels. Today we honor his legacy by serving the same medical system, run by the Covenant Church in Congo (CEUM).
PCP's mission is to catalyze the growth of self-sustaining families and communities in places of deep poverty in Central Africa. Working together with partners in Africa and elsewhere, we invest in local efforts in medical and economic development.
The Congo Clinic Initiative has partnered individuals, families and churches with 108 clinics, to support improved medical care while receiving materials to develop a knowledgeable heart for Congo.
For the past five years Clairemont Covenant Church has partnered with the clinic in Bodulungba!
Stay UP TO DATE with what is going on in Congo and the 108 sponsored medical clinics!