Youth Ministry
"Making disciples, making a difference"
Our youth ministry desires to help students become disciples of Jesus who, in turn, make a difference in their world.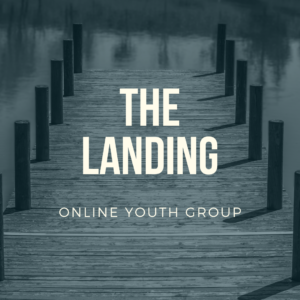 Normally we don't have Wednesday Night Youth Group during the summer…however things are all but normal this summer! We are going to continue to meet on Zoom starting Wednesday, June 10th. We'd love to have you join us. Contact Erin for the specific Zoom login information.
"The Landing" is a great description for our youth ministry. It represents a place where people can come to relax, refresh and renew in preparation for heading back 'out to sea'. In the gospel of Matthew, Jesus says these words: "Come to me, all you who are weary and burdened, and I will give you rest." At the conclusion of the book of Matthew, Jesus says: "All authority in heaven and on earth has been given to me. Therefore go and make disciples of all nations, baptizing them in the name of the Father and of the Son and of the Holy Spirit, and teaching them to obey everything I have commanded you." We come in for refreshment and then go back out to live into what God has called us to!
Phone Number: